TECH-ON AVENGERS
マーベル・コミックスとTAMASHII NATIONSのスペシャルコラボレーション企画『テック・オン・アベンジャーズ』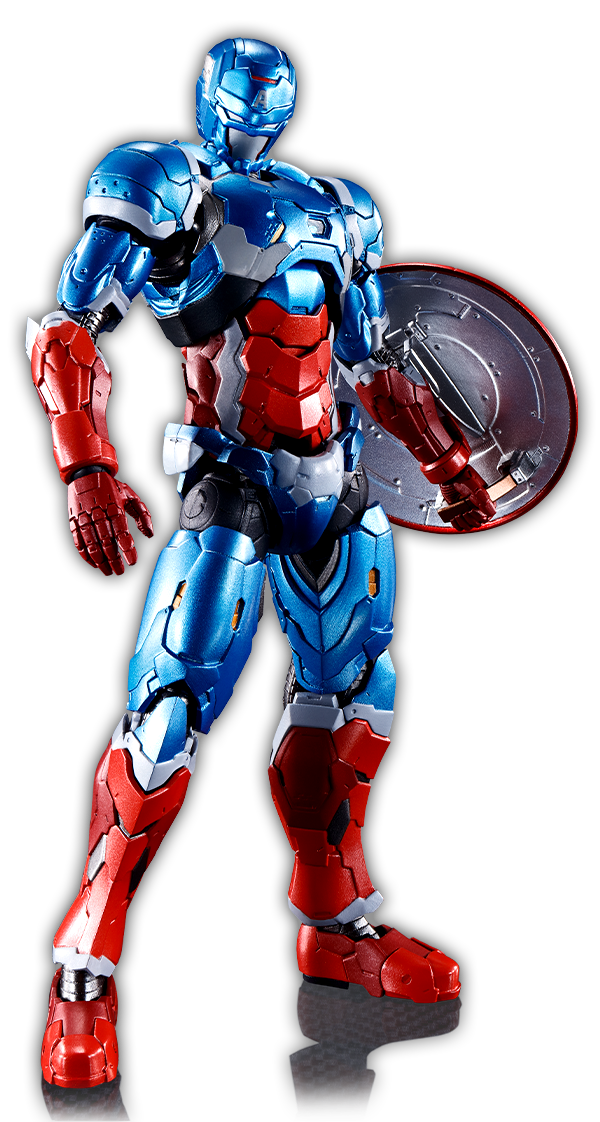 Steve Rogers, who had his abilities taken away by Red Skull, dons a suit developed by Tony Stark turning him into a battle-ready Captain America! His shield can be equipped to his back. This Captain America by Manga artist Eiichi Shimizu is a fresh take while still respecting the original.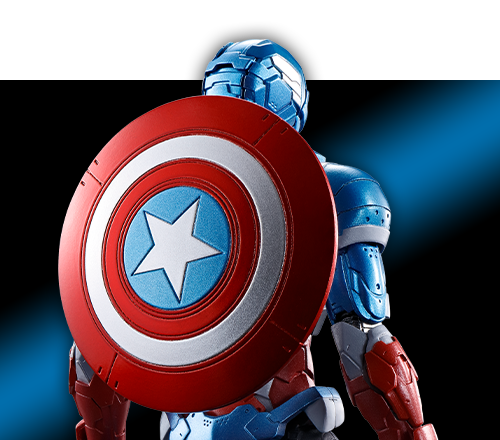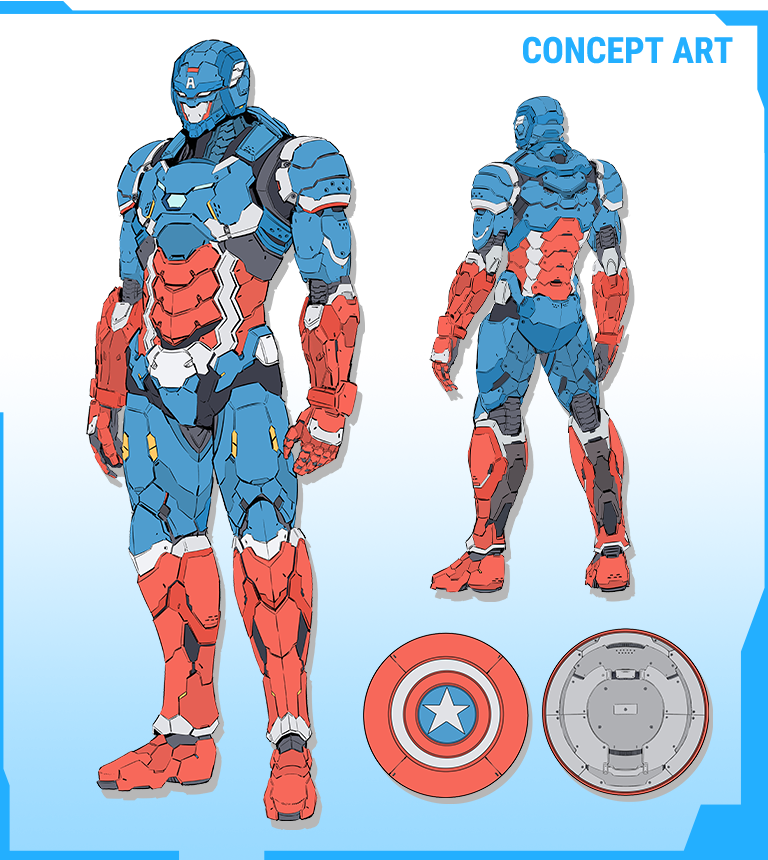 Captain America TECH-ON AVENGERS suit has the same flight capabilities as Iron Man. This S.H.Figuarts comes with attachable repulsor effect parts so you can have Captain America soar through the sky.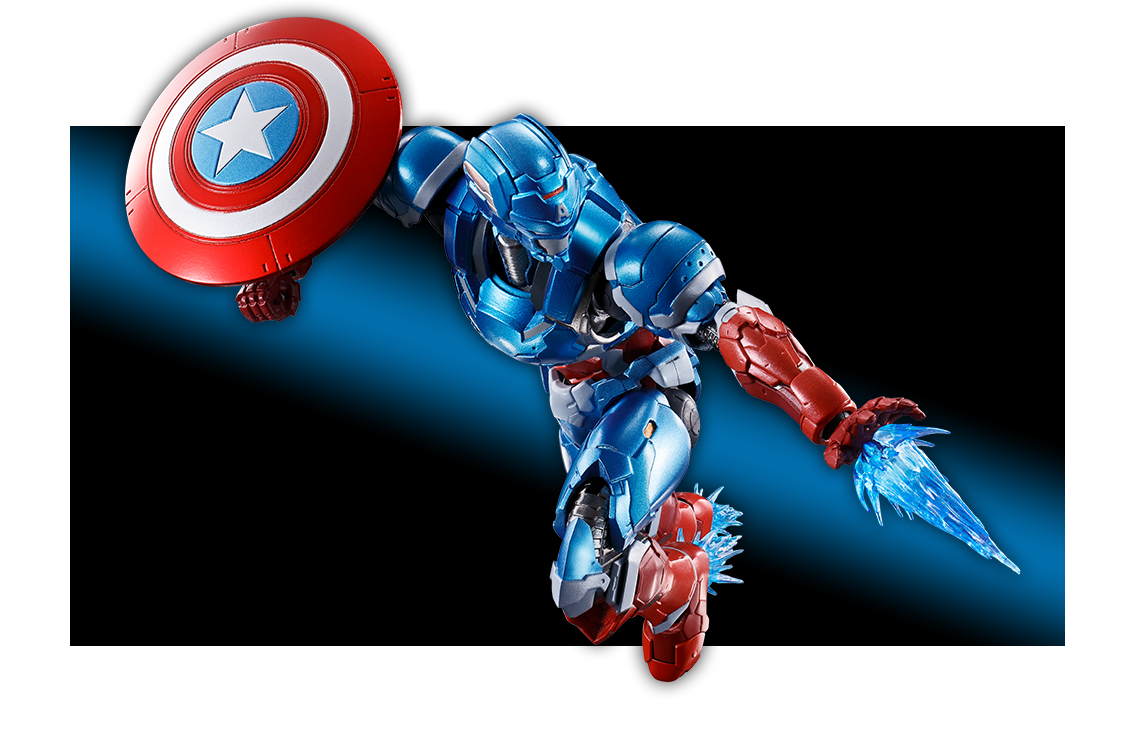 A new shield joint that differs from the other MCU Captain America joints. This is the most dynamic shield operation in the history of S.H.Figuarts. With the included effect parts, you can recreate the fighting style unique to TECH-ON AVENGERS.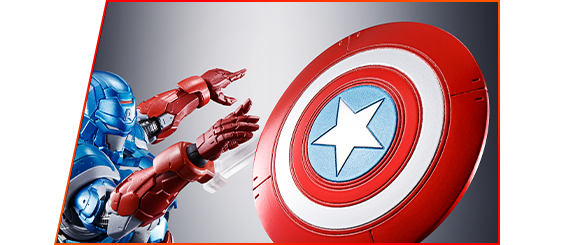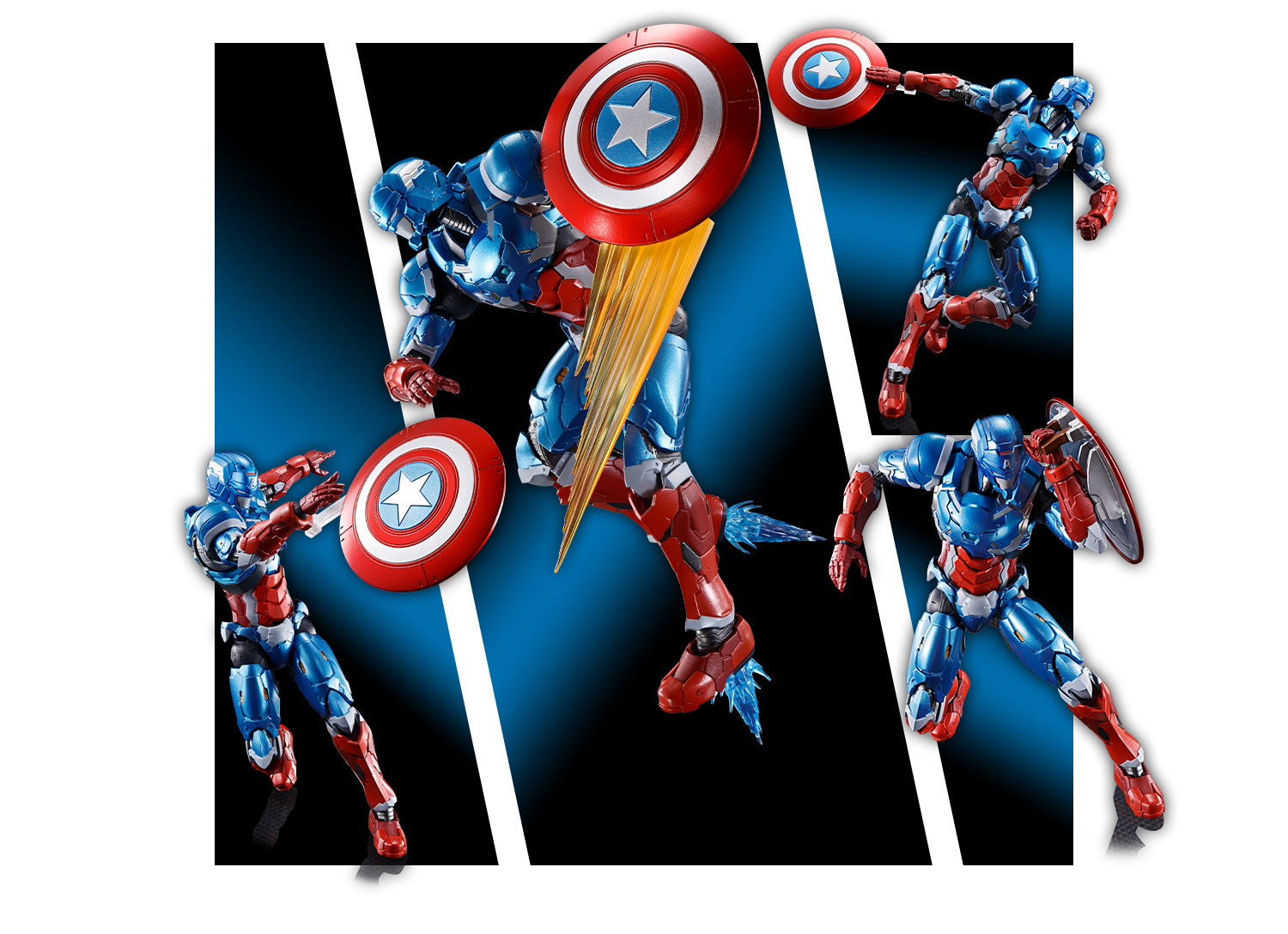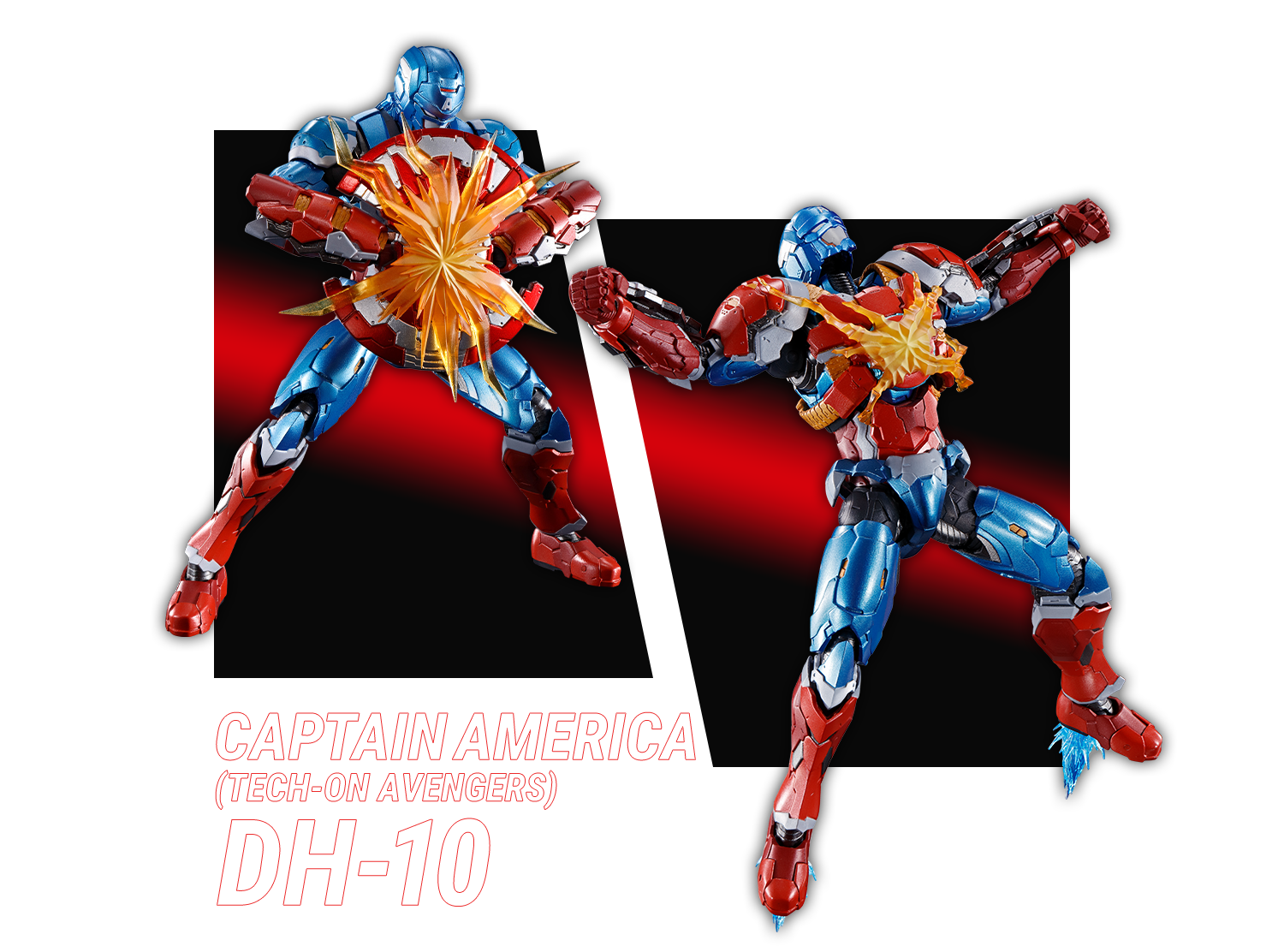 Captain America's DH-10 mode developed by Tony Stark consists of an innovative vibranium shield on the upper body. The already superhuman power of his punches feels even stronger with the included Fist​ effect parts. Now, you can create powerful, never-before-seen battle scenes.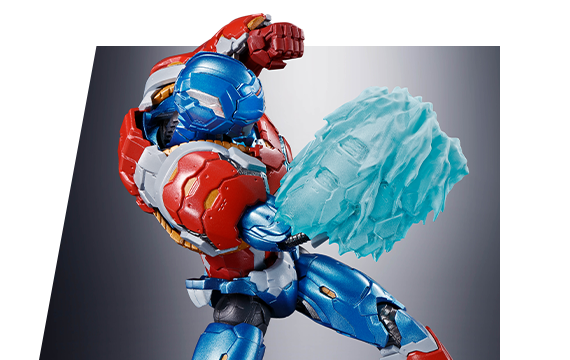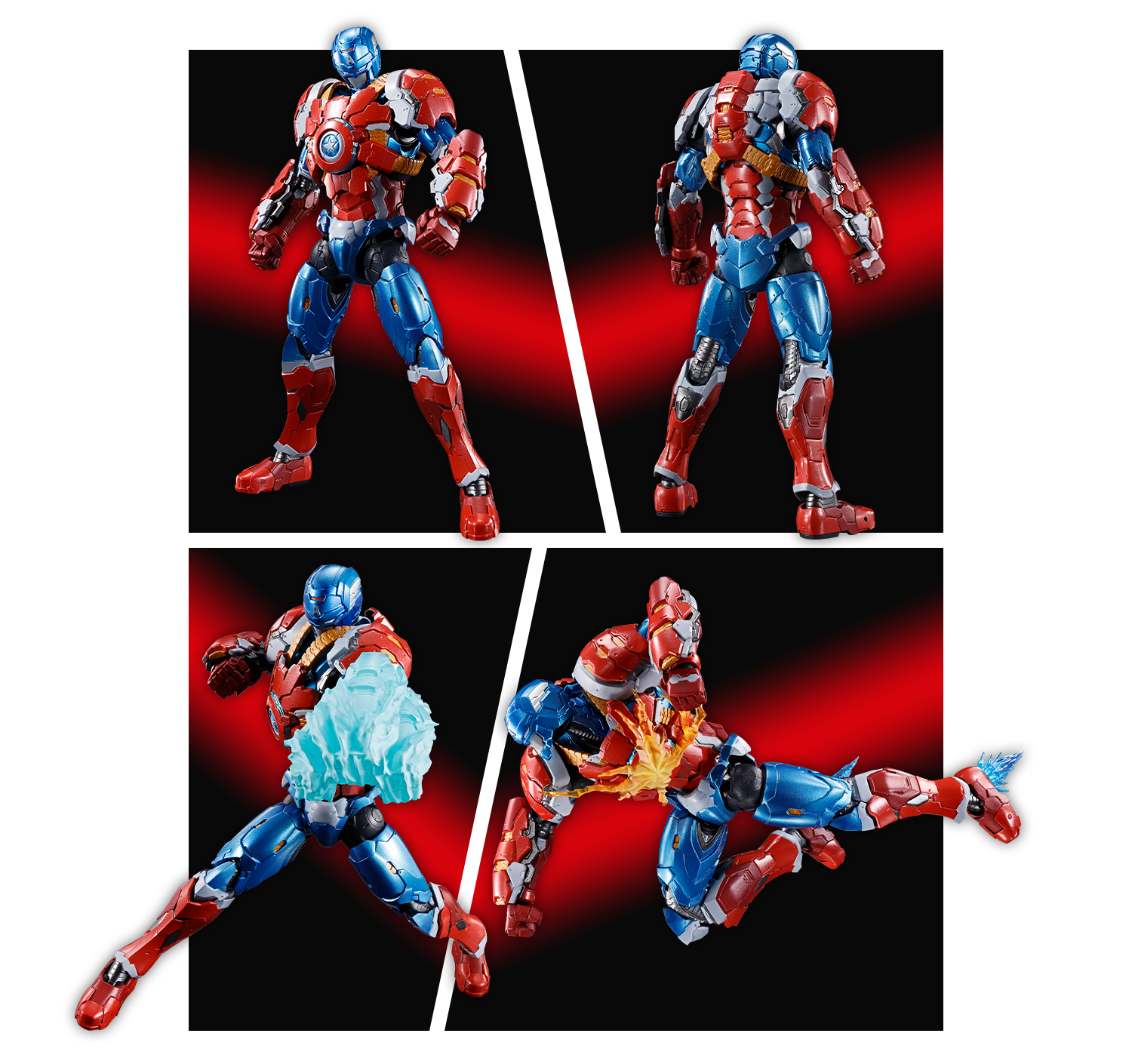 Iron Man designed by manga artist Eiichi Shimizu, known for creating numerous stylish heroic figures in comics.
A fascinating new Avengers with a truly real-life look, created with S.H.Figuarts in mind.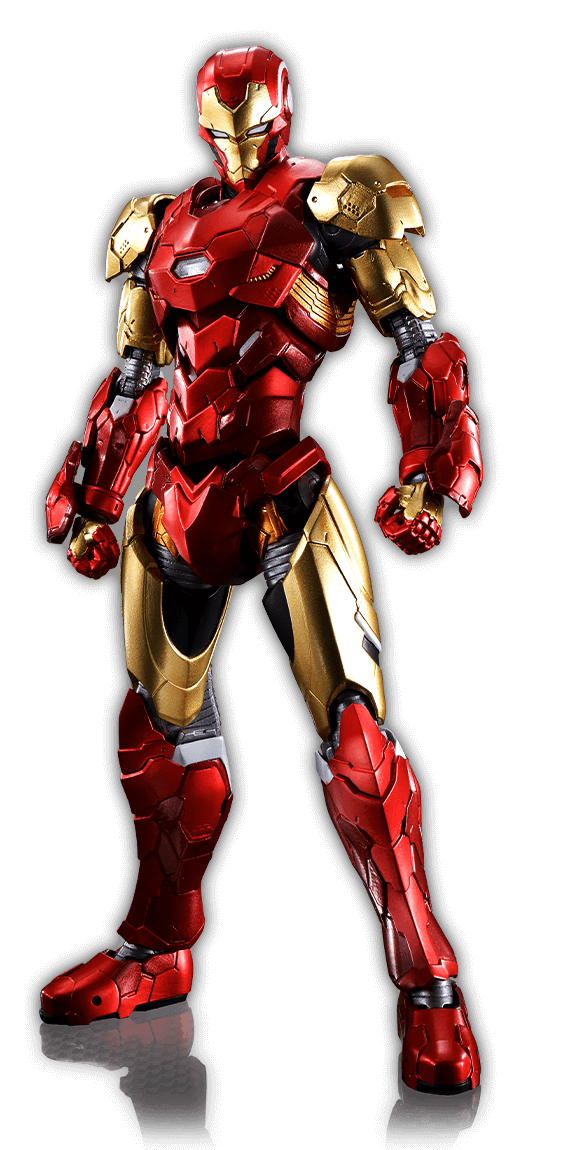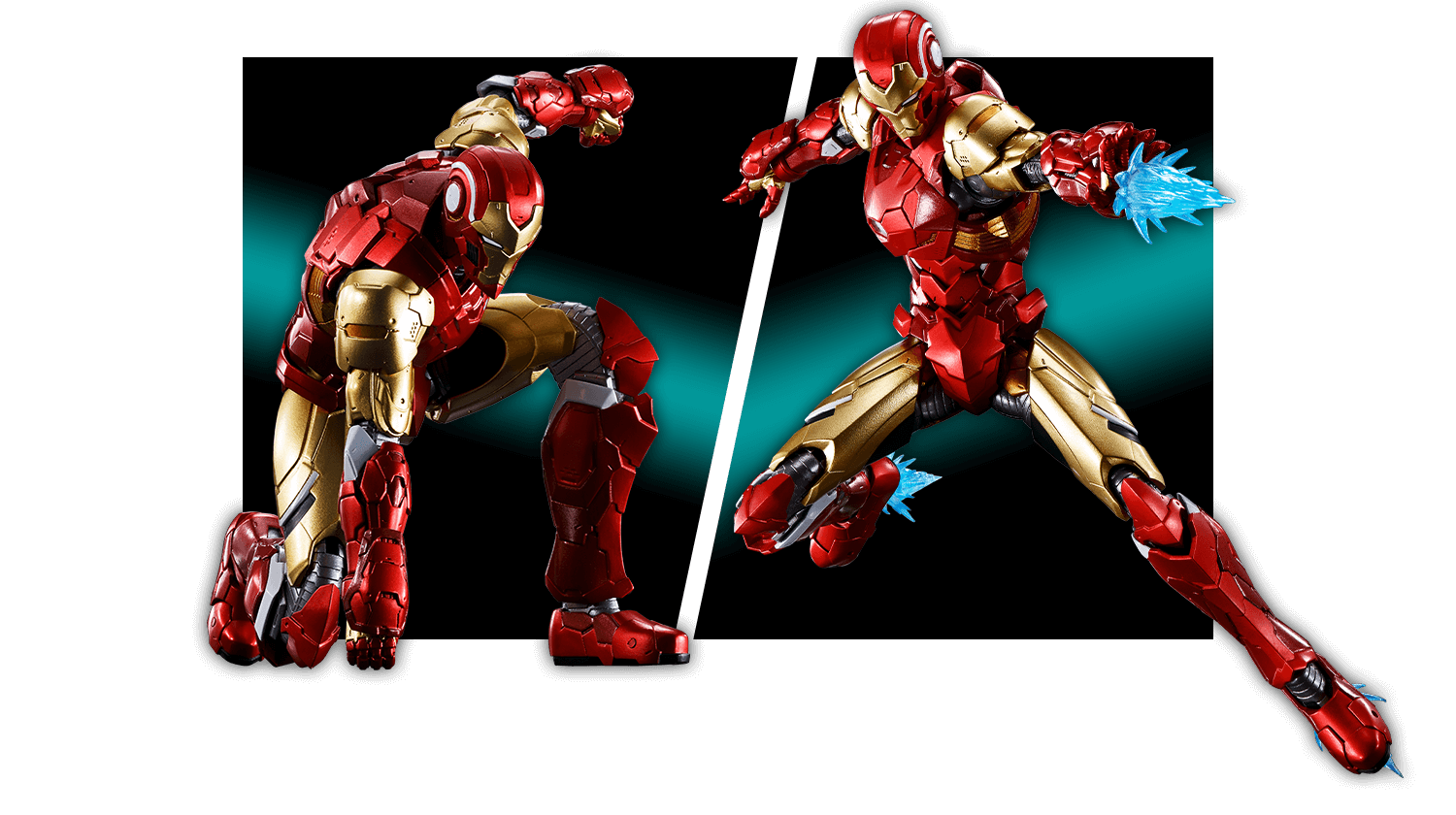 Having developed over 2000* action figures, TAMASHII NATIONS brings together its expertise in toys.
Base models of previous S.H.Figuarts Marvel series have been revamped, and new mechanisms developed from scratch specifically for this series have been added to produce action like never before.
*As of May 2021
Die-cast used for legs
Offers stable posing and a metallic look just like the real Iron Man.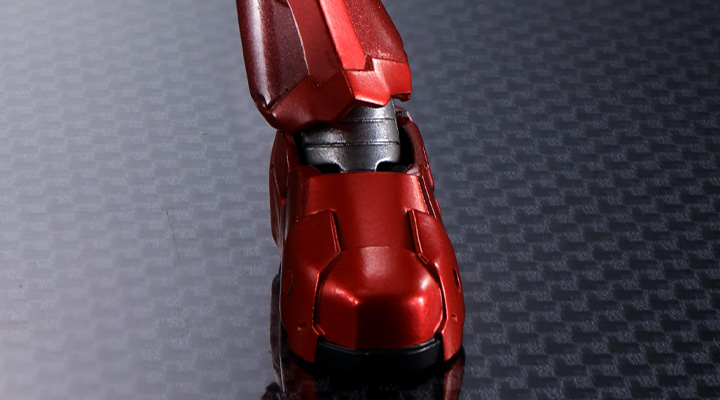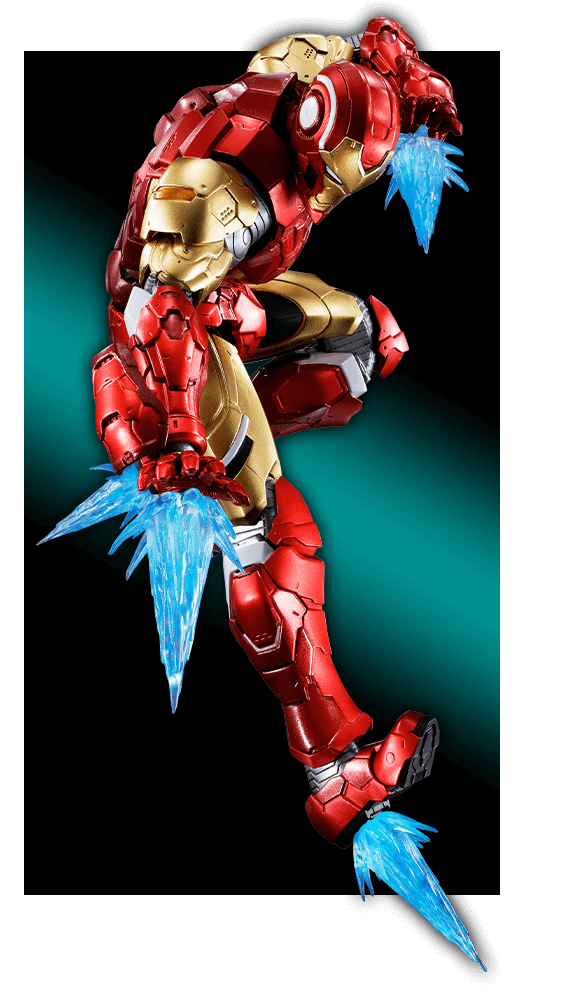 The DH-10 Mode releases energy all at once, unleashing overwhelming power.
S.H.Figuarts make reenactments of mode change possible with interchangeable parts.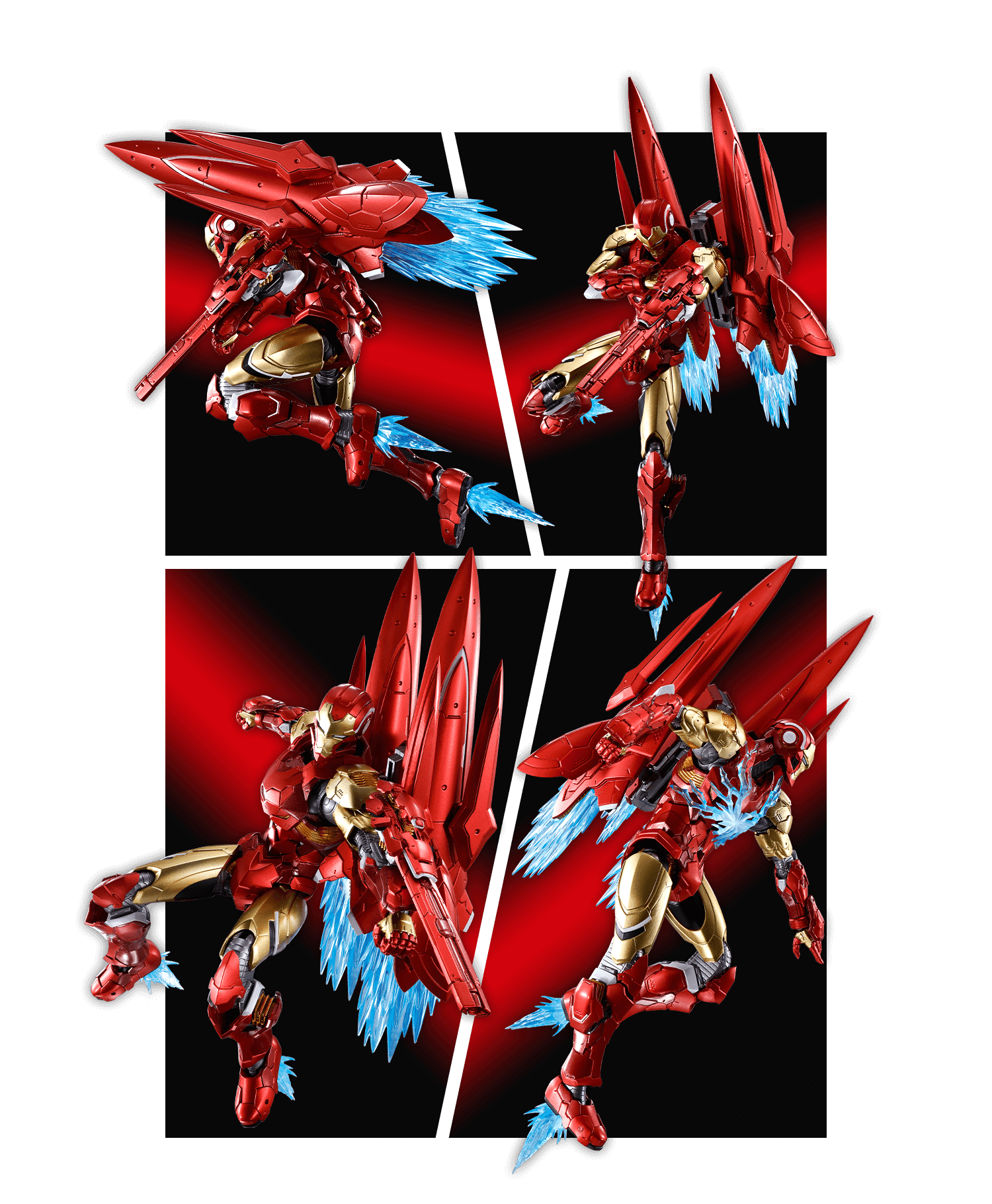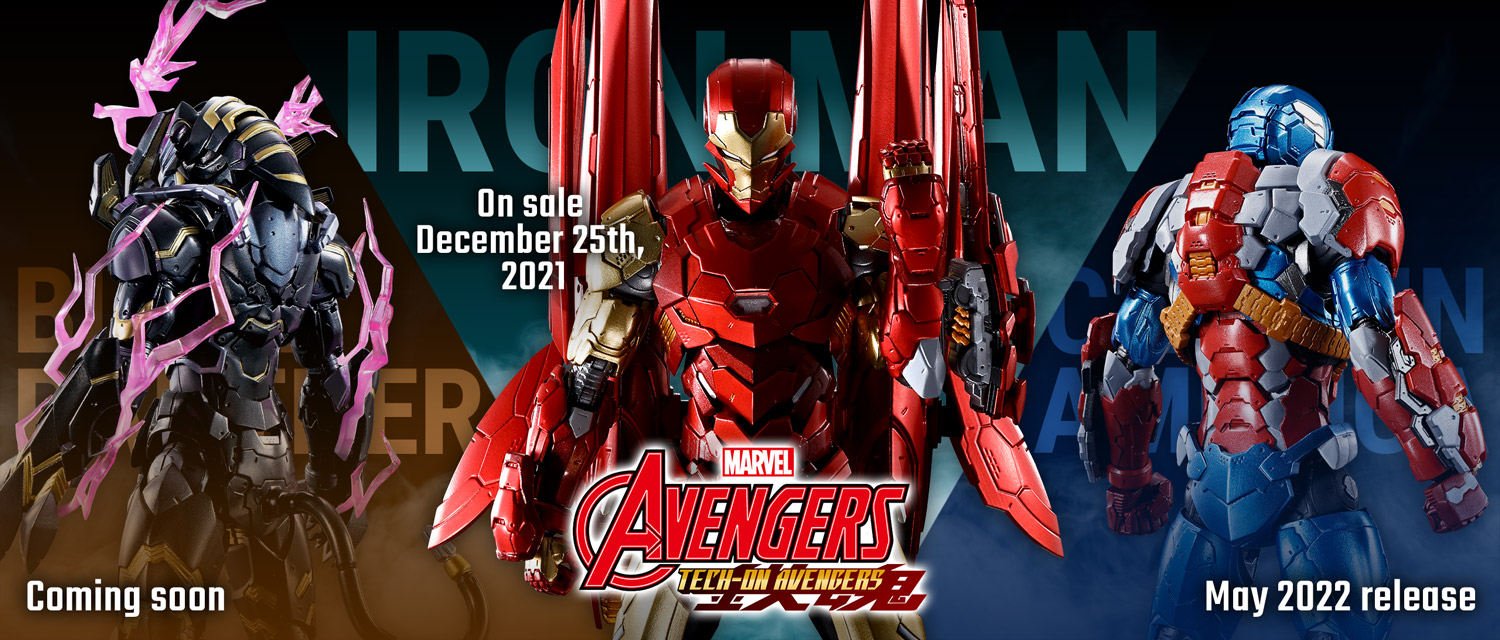 COMIC
『TECH-ON AVENGERS #1 (OF 6)』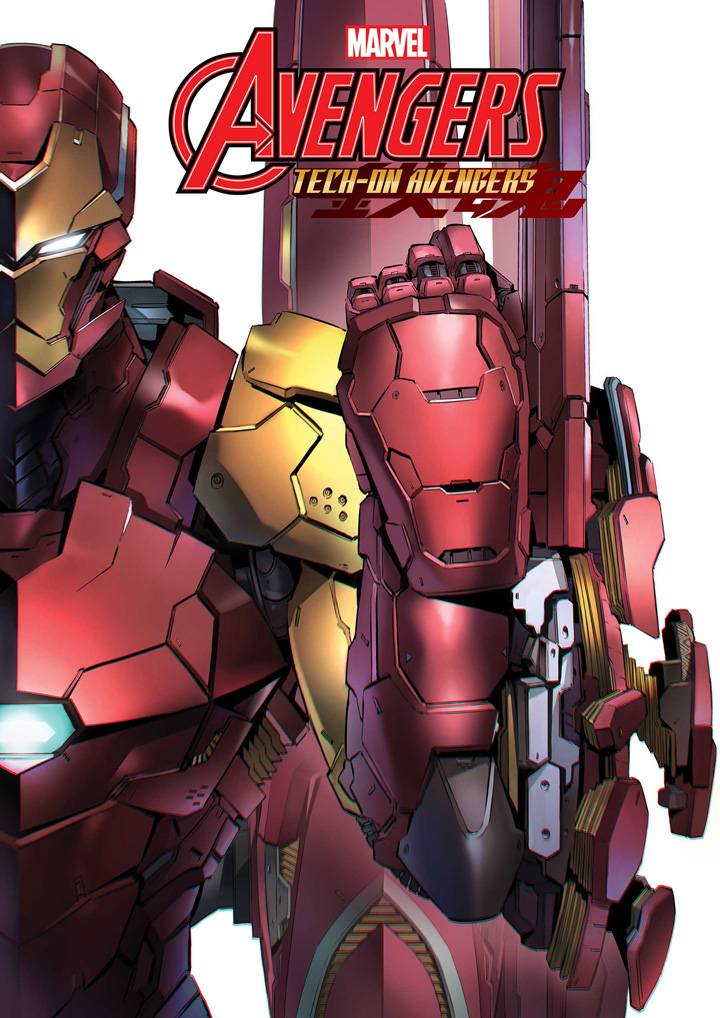 Writer: JIM ZUB
Artist: CHAMBA
Cover Artist: Eiichi Shimizu
Release Date: August 11, 2021 (US)
Publication (US): MARVEL Comics
Creators of TECH-ON AVENGERS
Character Design (Heroes): Eiichi Shimizu
Character Design (Villains): Kenji Ando, Jun Gotoh
Story Concept: Ryoji Kansai
over Art: Eiichi Shimizu & Tomohiro Shimoguchi
SAMPLE COMIC SCENES
A Sneak Peek of #1!
CAPTAIN MARVEL

BLACK PANTHER

SPIDER-MAN

WOLVERINE

RED SKULL

LOKI

VENOM

IRON MAN

CAPTAIN AMERICA
S.H.Figuarts CAPTAIN AMERICA(TECH-ON AVENGERS) promotion video
S.H.Figuarts IRON MAN(TECH-ON AVENGERS) promotion video
RELATED ITEMS
*Photos include sample products in their development stage and images for illustrative purposes. They may differ slightly from the actual product.
*Information posted here is current as of the time it was released. Content subject to change without notice.
*Articles posted on this site may be taken down without notice.